AAMED Technologies, A Canadian company with operations in Ethiopia, recently purchased and installed a modular Newterra Membrane Bioreactor wastewater treatment system at a military hospital located in Bishoftu, Ethiopia. The system will treat the 150m3/d (40,000 gpd) of wastewater produced by the hospital, and since water reuse is a big priority in the region, treated water will be reused for irrigation, clothes washing, as well as other non-potable uses. Any excess water that is not reused will flow downstream to nearby Cheleklelea Lake, one of the five crater lakes that make Bishoftu a popular resort town.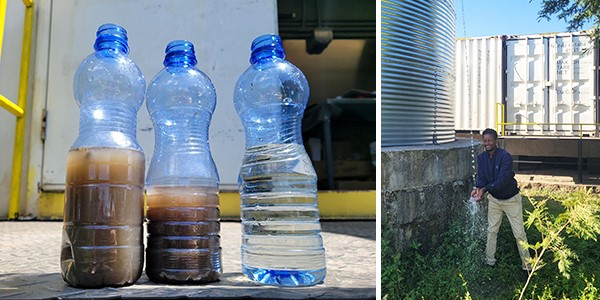 A few select AAMED Mechanical and Electrical team members completed the installation and then commissioned the system alongside Craig Kennedy, Product Manager – Engineered Systems at Newterra.
"AAMED was an excellent installation partner on this project, the system was expertly installed, and with very few issues to work through I was able to hit the ground running and complete the commissioning and start-up process on schedule." – Craig Kennedy.