Soil Vapor Extraction to Remove Contaminated Vapors
Soil Vapor extraction removes contaminant vapors from below ground for treatment above ground. By locating activated carbon on the suction side of the pump, this allows the best capacity for adsorption and prevents potential ignition.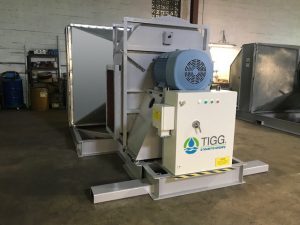 TIGG provides soil vapor extraction equipment that is used during the dual phase process of liquid and vapor filtration removing volatile and semi-volatile compounds
Vapor phase soil vapor extraction adsorbers include TIGG's PDB, EVP, and EV lines. Also, TIGG's liquid phase adsorbers are ideal to treat condensate generated by soil vapor extraction. With a large, in-stock inventory of equipment available for sale or ready to rent as soon as you are ready.
To learn more information about TIGG's Soil Vapor Extraction Solutions or to request a quote, see above and fill out the form or call the phone number today!