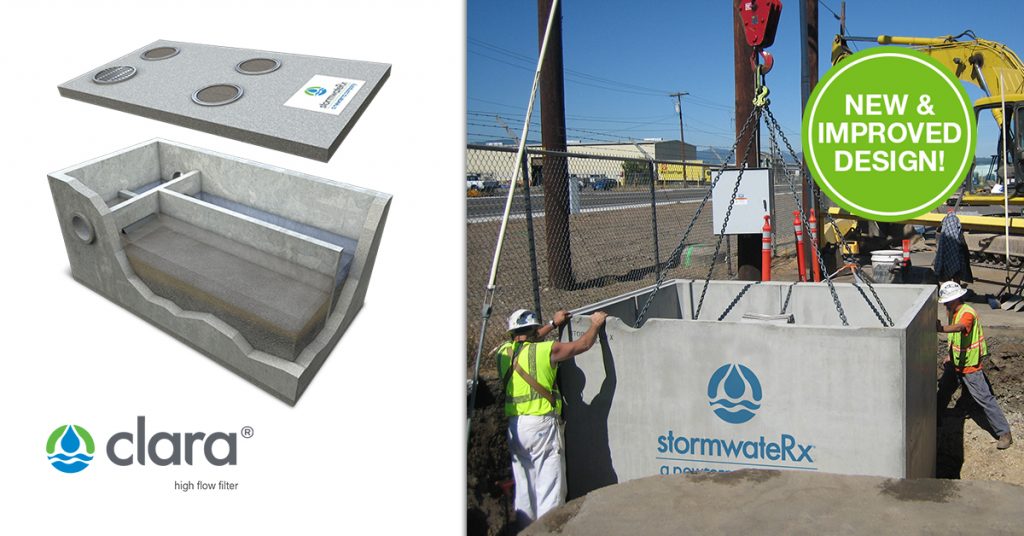 Is your industrial facility close to the benchmarks, unpaved or have broken pavement that affects your stormwater quality?
Do you want additional assurance for compliance with your industrial general stormwater permit?
StormwateRx has the answer: Clara® Filter – a new, high-performance version of the classic Clara® Separator. Clara Filter is ideal for high-flow or high solids-loading stormwater treatment applications. Clara Filter captures:
finer solids
particulate metals
neutral buoyancy trash and debris
retains ability to trap hydrocarbons at a high flow rate
Clara Filter is housed in a concrete structure that can serve as standalone treatment or as a pretreatment BMP for sites with high total suspended solid (TSS) loading and frequent high-flow stormwater events.