The Clara in King County's Award-Winning Enumclaw Transfer Station Project
King County Solid Waste Division's Enumclaw Recycling & Transfer Station won the NW Construction Consumer Council's (NW CCC) Distinguished Project Award for the Best Public Project Under $10 Million. The project entailed the installation of a state-of-the-art sewer discharge pretreatment system as part of a facility for processing land clearing and landscaping material.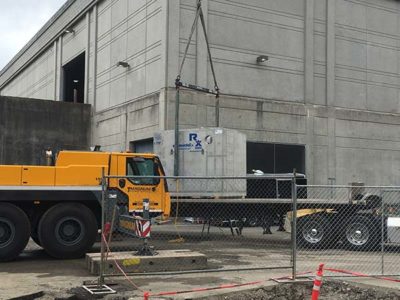 The NW CCC Distinguished Project Awards program acknowledges excellence in the engineering, design, and construction of projects completed or nearing completion by NW CCC members during the prior two years. The award, presented at the NW CCC 2019 Annual Conference on November 6th, was held at the Lynnwood Convention Center in Lynnwood, Washington.
The Enumclaw Transfer Station is in King County approximately four miles north of the City of Enumclaw. Approximately 34 acres of the 102-acre site was cleared and graded to develop the material processing facility. An office, a shop, and associated drainage, access improvements, and laydown areas were constructed on the graded parcel as part of the processing facility.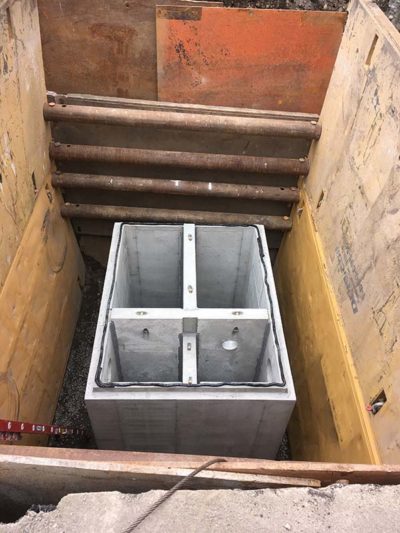 To manage stormwater on the developed site, Level 2 (i.e., conservation) measures were implemented — all the runoff from the improved site would be collected, controlled, and released either by dispersion devices or by infiltration to the existing subsurface soil media. In addition to Level 2 measures, the developed site had to meet current 2016 King County surface water standards by providing Basic Water Quality treatment. The transfer station utilized a StormwateRx Clara CO25 gravity separator to achieve the required Basic filtration. Placed upstream of an aeration sparging tank to remove sediment, yard waste runoff, and other settleable and suspended solids, the Clara CO25 was unique in that it was the deepest unit StormwateRx has designed with enhanced particle separation media.
The Distinguished Project Award marks a significant achievement for King County; StormwateRx is proud to have contributed to the project's success. We look forward to the Clara Gravity Separator's ongoing performance at this state-of-the-art facility.